Local Missions
Belknap County Nursing Home
A team from our congregation regularly visits the residents at the Belknap County Nursing Home in Laconia. We lead a worship service at 2:00 p.m. on the first and third Sundays of each month. Bringing encouragement and truth to the residents through the Word of God each week is a great blessing to us. Each service includes a teaching from the Holy Scriptures and a time when the residents are encouraged to worship God through hymns of the faith. Prayer is a part of every service, and we share the Lord's Table with the residents once a month.
The teaching and hymn selection strongly emphasize the holiness of God and His sovereignty, even over salvation, by Grace Alone, through Faith Alone, in Christ Alone, according to Scripture Alone, to the Glory of God Alone.
If you would like to join the ministry team on a Sunday afternoon, please speak to Elder Steve Folsom. You can also speak to Steve if you would like to arrange another time to minister at the Nursing Home.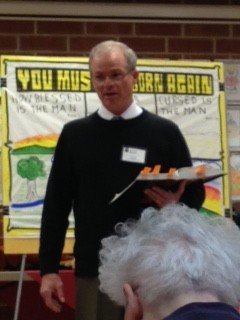 White Horse Recovery
White Horse Recovery
offers walk-in substance misuse and substance use disorder treatment for men and women. They recently opened a second facility in North Conway. We are happy to support this newly-formed organization, recognizing the need for intervention for the drug-use crisis in New Hampshire. White Horse Recovery also operates a Thrift Store and provides opportunities for their clients to volunteer their time to help others. The Center is in the process of coordinating with local hospitals to develop plans for withdrawal management and a 28-day residential treatment​ program.